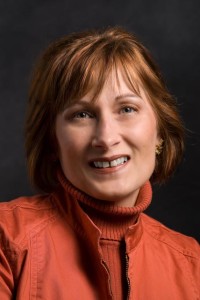 Paula Sabharwal, PBP, PAI has been in the healing arts and wellness arena mostly all her adult life. In 2001 she became a Certified Bowenwork Practitioner. A chronic frozen shoulder which healed in only a few treatments led her on an amazing journey not only to be practicing Bowen  but now instructs others in simple ways with the modality to heal their family and friends. 
Remember the movie "The Secret" which came out in 2006? Well Paula was so enamored  by that movie that she wanted to empower women to reach their fullest potential, so she started Powerbabes, LLC in 2007. Once a month women gathered in her home for a day long workshop in which they were inspired and motivated to be their best!  Activities such as watching the movie, mastermind sessions and playing the "Money Game" in which one talented person won the entire pot left everyone more empowered and confident to face the upcoming month and be their absolute BEST!
In  2009 she created a tea company, "Cardamom & Curry" which has grown from a few hand crafted Chai's to now over 35 exceptional loose teas. Many of her wellness teas have assisted people around the country to feel less pain and live a more productive life. For information on her "Best in the Bay area"teas please visit. www.CardamomAndCurry.com.  Her trip to India, which she visited in 1996 led her to become a proficient Indian cook. As a result of just one trip, her love of the culture and exotic dishes she has embraced the amazing spices and curries which led her to teach Indian Cooking Classes in private homes from time to time. She is now enjoying that presently as well and looks for any opportunity to show off her talents!
From adolescence, Paula has had the ability to manifest situations of extreme mental and spiritual growth in her life. When she really put her mind to work and focused on something she wanted instead of what she didn't want, it APPEARED!  Her numerous physical and emotional life challenges brought her to a level of great awareness and inner strength to now be able to take those "gifts" as she calls them and assist people of all ages and walks of life to change the way they think so they can change their life.
Authors such as Jim Rohn, John Maxwell, Anthony Robbins, Eckhart Tolle, Dr Wayne Dyer and Jeffery Combs have been her mentors in life as she became a follower and student of these inspiring men, she has been a life-long student of self-improvement.  Constantly challenging herself to be her best, she became a facilitator with Jeffery Combs in his Mastermind Workshops in California in 2007 where she accepted the ultimate challenge of "bending the bar" (6 ft. construction grade rebar) with her throat. She KNEW then that MIND OVER MATTER was very understated and understudied.
Currently a student and follower of Joe Dispenza, D. C. She has applied his teachings and meditation techniques and within a very short time has again manifested her life in unexpected ways proving again that we truly are creators of our own destiny.
Paula now practices under the umbrella of JLB Coaching Solutions, currently facilitating Meetup's with her partner Joanne Beattie, a Certified Life and Holistic Health Coach. For more information on Joanne's amazing talents please visit: JLBCoachingSolutions.com .
Paula offers private consultations assisting people to recognize their inner fears as well as their strengths and to identify WHY they are holding themselves back. Her simple "loving me exercises" over the years has assisted her and many others to overcome their emotional challenges.